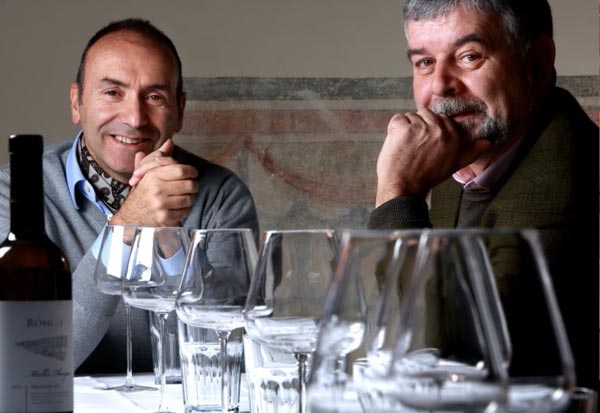 Concilio
Council is among the first wineries established in Trentino and registered with the Rovereto Chamber of Commerce. Since the nineties the company has integrated its production line with the Trentino Wine Cooperative, with which it has initiated various wine-growing projects. For years, Concilio's wine-making protocol has involved the selection of the finest grapes from the Vallagarina area to obtain wines of unique character and character, such as the "Mori Vecio " and the "Marzemino " Or, as it's widely known these days ... "Mozart's Marzemino".
Cantina Sociale di Trento
Concilio
Via Dei Viticoltori 2-4 – TRENTO – Italia
Zona Industriale 2 – VOLANO (TN) Italia
Tel. +39 0464 411000
commerciale@cantinasocialetrento.it
www.concilio.it

TRENTO DOC
This Brut Classic Method is produced using the best Chardonnay grapes, hand-picked and grown on the hills around the city of Trento.

PINOT GRIGIO
La selezione Contessa Giovanna Manci is a Pinot Grigio obtained from grapes grown in a prestigious, high altitude vineyard, and featuring a fruity fragrance and full bodied flavour.

MÜLLER THURGAU
Yellowish in colour, intense and pleasurable fragrance, slightly aromatic. On the palate it manifests low acidity and a well-rounded, harmonious velvety flavour.

SAUVIGNON
Strawberry colour, fruity scent, with notes of elderberry flowers and fig leaves fresh, acidic and distinctive taste, medium texture, excellent persistence.

MORI VECIO
The name Mori Vecio indicates the origins of the cellar. These Red DOC Reserve grapes are harvested by hand in small crates.