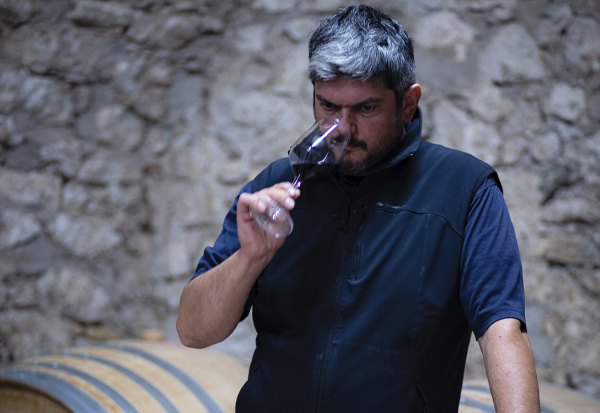 Cantina Delaiti
Cantina Delaiti is the result of a long journey that has its roots in the first half of the twentieth century, thanks to the meeting of Giuseppina Borgognoni, the youngest daughter of a rich family of landowners from Aldeno (Trento) and Gino Delaiti, a farmer of humble origins who worked the land as a sharecropper for the aforementioned family. Legend has it that the Borgognoni family were originally from France and moved to Aldeno to live in the large stone house that stood at the southern end of the historic village and from which the estate's countryside stretched to the banks of the Adige river. It was in this context that Giuseppina and Gino grew closer and married, giving birth to three children. Over the years, much of the land passed to other owners, and by the 1980s, little remained of the large Borgognoni estate. Guido Delaiti, one of the children, who had always cultivated a passion for wine and the countryside, worked hard during this period to restore as much of the old family land as possible, starting to produce wine to satisfy the needs of family and friends. In turn, Guido's children were inspired by the same passion, striving to produce for a wider clientele and devoting themselves, since 2016, to the production and bottling of high-quality wines.

Cantina Delaiti
Aldeno (TN)
Via Lucianer, 3
Tel. +39 339 8618829
info@cantinadelaiti.it
www.cantinadelaiti.it

BORGOGNONI ROSSO
Intense ruby red wine, made from Teroldego and Lagrein grapes. The nose presents a fruity note of Amarena black cherry and blackberry, with hints of cinchona, ink, cocoa, toffee and coffee bean. Great structure on the palate, full, enveloping, savoury. In the finish, there are hints of macerated red fruit and toasted almonds. A wine with a great balance.

BORGOGNONI PINOT GRIGIO
Soft pink in colour with onion highlights, this elegant 100% Pinot Grigio wine introduces itself with peach blossom, tangerine peel, apple, candied citrus fruit, chipped stone and hints of mango. On the palate, it is acidic, savoury and intense, with a generous oily and enveloping structure, smooth and long-lasting. With a final note of hazelnut and almond.

MERCÀ
Composed of 80% Merlot grapes and 20% Cabernet Sauvignon, Mercà is a wine with a brilliant ruby red colour. On the nose, the cherry scent typical of Merlot fades into the spicy notes of Cabernet. On the palate, roundness and smoothness combine with structure and persistence.
MERLOT
Wine with a lively colour, ruby red with purple hues. The nose presents balsamic notes, hints of tobacco, dark chocolate, dried plum and tar. On the palate, it is smooth, elegant, and enveloping, with dense, assertive and velvety tannins. In the finish, we find notes of sweet spices, graphite, blackberry and plum.

CHARDONNAY
Straw yellow colour with greenish reflections, fruity nose with hints of Golden apple and vanilla. On the palate, it is full and enveloping, with a good level of acidity.