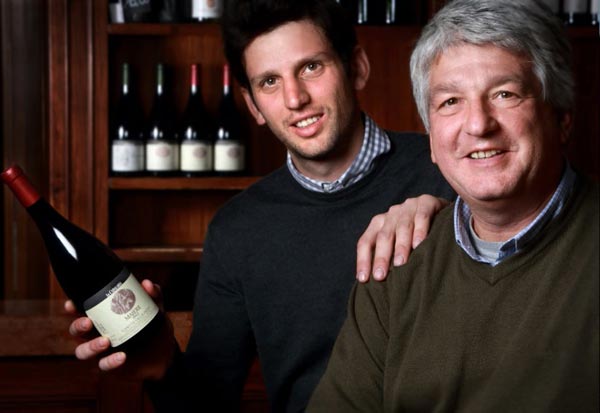 La Cadalora Agricultural Firm
The wind that blows up from Lake Garda and allow the valleys to the north until it reaches the Dolomites is known as the Ora. And this was the name that the Tomasi family chose for their business. Wine-growers for at least six generations, they tend the fields around the village of Santa Margherita di Ala, from the large limestone fans to tiny vineyards carved out steep hillside terraces. With its commitment to enhancing the value of local environmental and territorial peculiarities, the company cultivates international grape varieties but is also determined to rediscover ancient varieties ,such as the Casetta, without forgetting the most popular vines such as Chardonnay, Pinot Grigio and Pinot Noir, in the sure knowledge that this corner of the Villamarin will always produce high quality wines.
La Cadalora Agricultural Firm
Santa Margherita di Ala (TN) Italia
Via Trento, 44
Tel. +39 0464 696443
info@lacadalora.com
www.lacadalora.com

CHARDONNAY
The Chardonnay variety presents fruity, pineapple, golden apple fragrances. The taste is dry, with average acidity, and good body, the fruity flavour is very persistent.

GAZZI
Gazzi is the most extraordinary vineyard where we produce Pinot Grigio. It features fragrances that evoke the flint and hay of the high pastures. The taste is dry, with average acidity, and good body.

TRAMINER
The aromatic Traminer features heavily spiced fragrances that evoke candied fruit and cloves. The flavour is dry, aromatic and slightly acidic, with a slightly bitter grapefruit aftertaste.

VIGNALET
The "Vignalet" Pinot Noir features fragrances of black cherry, which combine perfectly with vanilla and chocolate. The taste is full, with flavours of the forest floor, excellent tannin balance, good texture and rich sensations.

MAJERE
Majere was created from the autochthonous Casetta grape. The wine features spicy fragrances on a vanilla base, which, with ageing, evolve towards leather, chocolate and minerals.