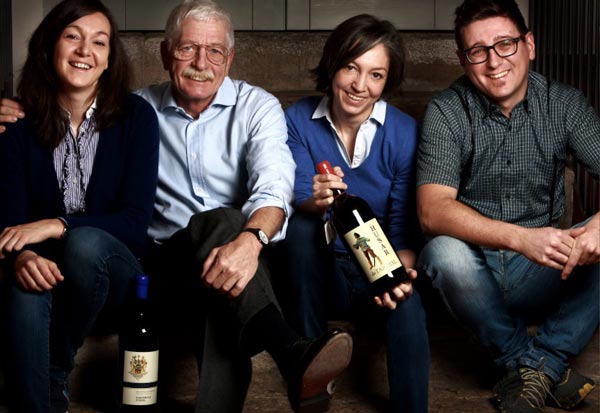 Tarczal Agricultural Firm
The company is located in the old rural house built in the 18th century, and situated in a prominent position in the heart of the Vallagarina area, on the right back of the River Adige. Our fully underground ageing cellars are designed to guarantee constant temperature and humidity all year round. The wine ages in 50-hectolitre oak barrels, which lends the wines their softness and roundness.
Tarczal Agricultural Firm
Marano di Isera (TN) Italia
Via G.B. Miori, 4
Tel. +39 0464 409134
info@detarczal.com
www.detarczal.com
SPUMANTE METODO CLASSICO
Straw yellow colour with golden glints, the pérlage is fine and persistent. The fragrances recall floral fragrances, fruity notes, apricot, peach, exotic fruit, hints of bread crust and spicy nuances. Pleasantly fresh on the palate, with fruity sensations. The finish is sapid.

FELIX
A unusual Chardonnay, since it is produced on ungrafted vines, lending it unique flavour and fragrances.

PINOT BIANCO
Straw yellow, with light green glints. The nose is both refined and elegance, delicately fruity and fragrant. On the palate it has a good body, it is very balanced and harmonious, with a light almond finish.

MARZEMINO
The Marzemino Superiore di Isera is derived from the Marzemino gentile vines that find their ideal habitat in the basaltic soils of the lower Trentino region.

MARZEMINO HUSAR
Ruby red colour with brilliant violet glints. The nose features intense fragrances with floral notes of sweet violet, aromas of small red fruits and faint woody nuances. It is well-structured and full-bodied on the palate, featuring good balance, harmony and softness.