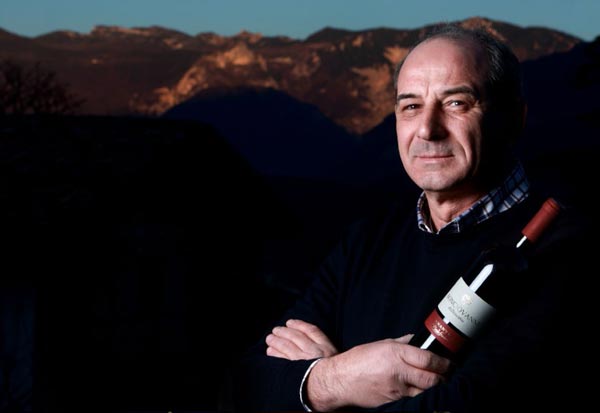 Bongiovanni Lorenzo Agricultural Firm
The Bongiovanni family started making wine from their own grapes in the time of great-grandfather Silvio, who began supplying the Austro-Hungarian forces stationed in our territory during the first half of the nineteenth century. Grandfather Vito and Dad, Valerio, maintained the activity, which continues today through Lorenzo, a winegrower who still adopts a hands-on approach to the cultivation and transformation of grapes.
Bongiovanni Lorenzo Agricultural Firm
Sabbionara d'Avio (TN) Italia
Via S. Antonio, 28
Tel. +39 0464 684388
info@bongiovannilorenzo.com
www.bongiovannilorenzo.com

TRENTO DOC RISERVA
A Trentodoc Reserve must have matured for at least 36 months in order to lend the sparkling wine more sophisticated and intense fragrances: ripe apples, dried fruit such as walnuts, hazelnuts and sweet chestnuts, candied fruits, citrus fruits, honey, and even pineapple and delicate notes of yeast and confectionary.

CHARDONNAY
Chardonnay grapes from hillside vineyards produce a fruity wine that evokes apples, with remarkable finesse and elegance.

MARZEMINO DOC
We use the autochthonous Marzemino grape to produce this ruby red wine with purplish glints, with its gentle fragrance of sweet violet and full, distinctive taste.

ENANTIO
A intense ruby ​​red wine, which ages very well. Enantio is a pleasant and exciting wine, well balanced and with a good structure.

CABERNET SAUVIGNON
Obtained from Cabernet grapes, which are hand-picked in small crates and cold macerated for a short period.